Minimum Academic Requirements:
• Student minimum age must be 18 years as of Friday 27July 2018.

• Completion of PHO111 [Digital] Photography 1 or equivalent, 4-credit course, with grade of 'B-' or higher. Students are required to have a basic command of a Digital Single Lens Reflex [DSLR] or Micro Four Thirds [MFT] Camera System, RAW capture, and Adobe Lightroom editing software.

• TAP HERE FOR PHOTO 1 INFO

• Review of official college transcripts must verify a minimum 2.5 GPA at the time of application. Transcripts must also verify the completion of at least two, consecutive, college-level semesters with a minimum of 15-credits at the time of application. Credits in-progress that put an application into question are assessed and cross-referenced by the instructor.



M

inimum Equipment Requirements:


• Digital Camera with interchangeable lens system [DSLR or MFT Camera: 12-megapixel sensor or higher]

• Minimum, one lens that is compatible with the chosen camera system [zoom lenses advised]

• Minimum, two 16GB SD [Secure Digital] Memory Cards to store Camera RAW files

• One, USB 3.0 SD Card Reader



• 500GB [or larger] external portable hard drive. USB 3.0 or thunderbolt compatible.

• Mac or IBM Portable computer [minimum hardware required: 2.7GHz CPU / 256GB Storage / 8GB RAM]
— Adobe Lightroom CC [student-subscription price available].
— Adobe Photoshop CC is advised, but not required [student-subscription price available].
— The portable computer brought to Spain must be in excellent working order, run on a recent OS, and possess adequate CPU & RAM to support digital files being processed in image editing software.

• Cameras, lenses, portable computers, software, and peripherals are available for current WCC Photography Program students, to borrow from the Photo Department at no cost, if needed.
_____________________________

Advisement of Physical Activity Levels in Spain
Prospective students should be aware that their time in Spain involves daily, easy- to moderate-physical activity. It is strenuous only by choice. Walking is the primary mode of travel during field sessions, and the use of a bicyle is integrated into a few local destinations. Please be aware that since you are choosing to live in another country for a couple of weeks — and leaving your automobile behind — your daily activity level is going to increase. Although much of the trip happens to occur in agrarian plains, Spain is a mountainous country, and therefore sometimes presents very steep grades, even on city streets.



Students should expect to be traveling almost everyday by bus, taxi, train, or subway. Almost all train stations in Spain require the negotiation of several [usually crowded] stairways before being able to actually step on board a train. Individuals with limited mobility are not prohibited from joining the trip, but should be aware that not all places are capable of providing adequate accommodations to get from one place to another — some train stations do not have elevators. There are other types of transportation choices available, but those choices have not been budgeted for in the program price. Please consult with Don if you have questions or concerns.

Personal Health & Behavior Expectations
Students registered for this study abroad experience are subject to being queried by WCC prior to earning their approval status. Some of the general questions may pertain to your current health status, and whether any current condition may create cause for taking preventative actions prior to departure. In addition, the instructor needs to be notified so that awareness of any health condition[s] is confidentially made, and plans can be made accordingly, if needed.

Students may be asked to disclose detailed and/or sensitive information about their health and physical condition to Global Education Oregon [GEO] and/or Washtenaw Community College [WCC]. High expectations implied from each institution are that a student must maintain responsibility for their own health condition while traveling abroad. i.e. bringing and administering the resources to manage one's dietary, mental, and physical health on their own.

In other words, assess the course desciption, daily itinerary, field sessions, and demands of the course before committing to join the trip. ‹‹ Prospective students are advised to review and download the GEO Student Behavior Agreement with this link ››
_____________________________



Global Education Oregon [GEO] & Washtenaw Community College [WCC] do not discriminate on the basis of religion, race, color, national origin, age, sex, height, weight, marital status, disability, veteran status, sexual orientation, gender identity, gender expression, or any other protected status in its programs and activities. The following office has been designated to handle inquires regarding non-discrimination policies, Title IX, or ADA/504 Inquiries: WCC VP of Student & Academic Services, SC 247, [734] 973-3536.




Don Werthmann
professional faculty — photo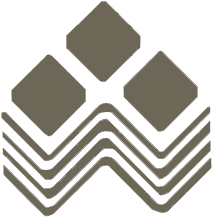 washtenaw community college