This eighteen-day course offers unparalleled opportunities to live and travel in Spain, and to see creatively while studying photography and design. Inspired by the people and charm of one of the world's oldest, most influential cultures, students learn to develop their photographic vision to breathe meaning and metaphor into images. Students experience full Spanish language and culture contact, visit locations ranging from Roman ruins to castle towers, and study visual art that ranges from Paleolithic cave paintings to avant-garde museum exhibits. Daily class & field sessions feature assignments rooted in the practice of color theory, design, lighting, and gestalt. [3-Credit Course]


Each day starts with students meeting at a Global Education Oregon [GEO] campus to attend lectures, hardware and/or software demonstrations, assignment discussion times, or critiques. The afternoon or evening hours are allocated to field session time at a destination suited to the photo assignment objectives presented in class. GEO Segovia and Oviedo are geographically well situated to enable the exploration of a wide range of subjects that are within walking distance, or just a short train- or bus-ride away.




Based in Segovia during week-one, we explore modern central Spain, including Madrid, Ávila, and La Granja de San Ildefonso; locations ranging from soaring cathedrals, castles and palaces to tranquil parks and gardens, ancient Roman Empire vestiges to world-class museums and clamoring subways.

In week-two, the class migrates northwest to Oviedo, situated in the "green heart" of Spain, the Asturias region. Spain was founded here in 718, but humankind has inhabited the region since the Stone Age. Hiking up Mt. Naranco, pre-Romanesque churches mark the trail leading to a summit with breathtaking panoramic views of the cool, misty mountains nearby. Incredible food, Atlantic beaches, and numerous Medieval sites offer a deeply picturesque charm to the old-world streets. Modern cities, friendly people, hard-cider cellars, seafood markets, and beaches, offer a wide range of possibilities to make photographs.

In the last few days we head east along the Atlantic coast to view Paleolithic cave paintings, and spend one night on the fringe of Los Picos de Europa National Park. Two nights in Bilbao, which hosts the Guggenheim Museum, puts the class in proximity to the historic towns of Guernica and Haro, and the Riojas wine region.

Both GEO Campuses have excellent living and instructional facilities. In Segovia, each student enjoys a private room in local-family homestay, with two students staying in each home. In Oviedo, our residence hall at the University of Oviedo, offers single-occupant rooms with private baths. Residencia Blas de Otero, in Bilbao, offers similar single-occupant rooms, and facilities to conduct class meetings and field sessions. Laundry, WiFi, some meals, and other amenities are provided in each residence experience. Students are notified of days and times that offer options to venture independently, and practice their photography at a location of their choice.

Digital Media Arts at WCC is inclusive of five disciplines [Animation, Graphic Design, Photo, Video, and Web], and has strategic options for students to consider, to satisfy their elective credits. Students majoring in one department can choose entry-level courses in other DMA departments to satisfy their DMA electives, with the objective to expand skills and proficiencies that offer deeper insights to inform their professional practices and final portfolios. Digital Media employment demands interdisciplinary skills & proficiencies in résumés, and participation in this experience clearly offers a great way to garner some of them!

Summary of Course Objectives
• Cultivate an awareness of Spain's synthesis of cultural traditions and advanced technology
• Acquire basic Spanish language skills and proficiencies to enable self-sustainable travel
• Develop a deeper awareness of Spain's cultural, social, economic, and political world views
• Activate and manage a personal plan for an immersion experience in international living
• Evaluate and analyze images by researching reputable visual artists and photographers
• Acquire critical thinking and visual literacy skills to see, understand, and appreciate visual art, art history, and then apply these skills to create photographs [composition, light, color, gesture].
• Research and analyze methods to criticize photographs by means of written exercises & reports
• Appraise the formal properties and aesthetic aspects of classmates' photographs in critiques
• Participate in field sessions in a wide range of terrains, weather conditions and available light
• Test and utilize the professional handling of digital SLR cameras and peripheral equipment
• Identify the processing variables and advantages of the Camera RAW file format
• Practice and develop a command of Adobe Lightroom [photographic productivity software] to manage four major workflow phases; image input, processing, output, and presentation.
• Integrate and manage the color theory of light via image editing software to color correct, color convert, and determine how to utilize color in meaningful ways.
• Compare a range of appropriate responses to interpret the figure/ground relationship via black-and-white, or split-toned image construction techniques.
• Conceptualize, produce, and organize a theme-based collection of images
• Design, post, and maintain an Internet Blog and Web Gallery featuring works-in-progress
• Construct basic layout & design for a print-on-demand book via Lightroom's Book Module
• Participation in a class photography exhibit at a local [Ann Arbor] gallery in the fall semester
_____________________________



Digital Photography Abroad
Minimum Registration Requirements:
• Student minimum age must be 18 years as of Fri 27July 2018.
• Completion of PHO111 [Digital Photography 1] or equivalent, 4-credit course, with grade of "B-" or higher.
• Students are required to have a basic command of a Digital Single Lens Reflex [DSLR] or Micro Four Thirds [MFT] Camera System, RAW capture, and Adobe Lightroom image editing software.
• Review of official college transcripts must verify a minimum 2.5 GPA at the time of application. Transcripts must also verify the completion of at least two, consecutive, college-level semesters with a minimum of 15-credits at the time of application. Credits in-progress that put an application into question can be assessed and cross-referenced by the instructor.
• Digital Camera with interchangeable lens system [DSLR or MFT Camera: 12-megapixel sensor or higher]
• Minimum, one lens that is compatible with the chosen camera system [zoom lenses are a good choice]
• Minimum, two 16GB SD [Secure Digital] Memory Cards to store Camera RAW files
• One, USB 3.0 SD Card Reader
• 500GB [or larger] external portable hard drive. USB 3.0 or thunderbolt compatible based on computer.
• Mac or IBM Portable computer [minimum hardware required: 2.7GHz CPU / 256GB Storage / 8GB RAM]
— Adobe Lightroom CC [student-subscription price available].
— Adobe Photoshop CC is advised, but not required [student-subscription price available].
— The portable computer brought to Spain must be in excellent working order, run on a recent OS, and possess adequate CPU & RAM to support the digital files being processed in image editing software.
• Cameras, lenses, portable computers, software, and peripherals are available for current WCC Photography Program students, to borrow from the Photo Department at no cost, if needed.
• Students not registered in the WCC Photo Program at the time of application must bear the costs of all the aforementioned camera, computer, software, and peripheral equipment components.
_____________________________




Spanish Language and Culture
• Pre-departure, optional, non-credit course offering — SPN 4000
• Instructor: TBD
The core experience in Spain is supported by a short, non-credit Spanish Language and Culture course prior to departure, which provides students not only with useful language skills, but with valuable cultural etiquettes. Time is allocated with the photo instructor to discuss important aspects of packing and equipment preparation. The course is an optional component for students registered to travel to Spain, and its cost is not included in the Program Price. These class sessions are conducted on Saturdays June 30, July 7, 14, & 21 | 10am to 12Noon, and are conducted by a qualified, Spanish-language faculty member.




Summary of Language & Culture Course Objectives
• Cultivate an awareness of the country's synthesis of tradition and advanced technology.
• Acquire basic language skills and useful pharses when travelling in Spain.

• Acquire a basic understanding of Spain's personal etiquettes and expectations in behavior.
• Acquiring deeper cultural literacy abroad and an appreciation for one's own culture.
• Activate and manage a personal plan for an immersion experience in international living.


_____________________________

Physical Activity Levels in Spain
Prospective students should be aware that their time in Spain involves daily, easy- to moderate-physical activity. It is strenuous only by choice. Walking is the primary mode of travel during field sessions, and the use of a bicyle is integrated into a few local destinations. Please be aware that since you are choosing to live in another country for a couple of weeks — and leaving your automobile behind — your daily activity level is going to increase. Although much of the trip happens to occur in agrarian plains, Spain is a mountainous country, and therefore sometimes presents very steep grades, even on city streets.



Students should expect to be traveling almost everyday by bus, taxi, train, or subway. Almost all train stations in Spain require the negotiation of several (usually crowded) stairways before being able to actually step on board a train. Individuals with limited mobility are not prohibited from joining the trip, but should be aware that not all places are capable of providing adequate accommodations to get from one place to another — some train stations do not have elevators. There are other types of transportation choices available, but those choices have not been budgeted for in the program price. Please consult with Don if you have questions or concerns.

Personal Health & Behavior Expectations
Students registered for this study abroad experience are subject to being interviewed prior to earning their approval status. Some of the general questions may pertain to your current physical health status, and whether any current condition may create cause for taking preventative actions prior to departure.

Students may be asked to disclose detailed and/or sensitive information about their health and physical condition to Global Education Oregon [GEO] and/or Washtenaw Community College [WCC]. High expectations implied from each institution are that a student must maintain responsibility for their own health condition while traveling abroad. i.e. bringing and administering the resources to manage one's dietary, mental, and physical health on their own.

In other words, assess the course desciption, daily itinerary, field sessions, and demands of the course before committing to join the trip.



Global Education Oregon [GEO] & Washtenaw Community College [WCC] do not discriminate on the basis of religion, race, color, national origin, age, sex, height, weight, marital status, disability, veteran status, sexual orientation, gender identity, gender expression, or any other protected status in its programs and activities. The following office has been designated to handle inquires regarding non-discrimination policies, Title IX, or ADA/504 Inquiries: WCC VP of Student & Academic Services, SC 247, [734] 973-3536.






Don Werthmann
professional faculty — photo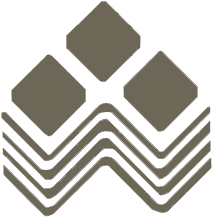 washtenaw community college